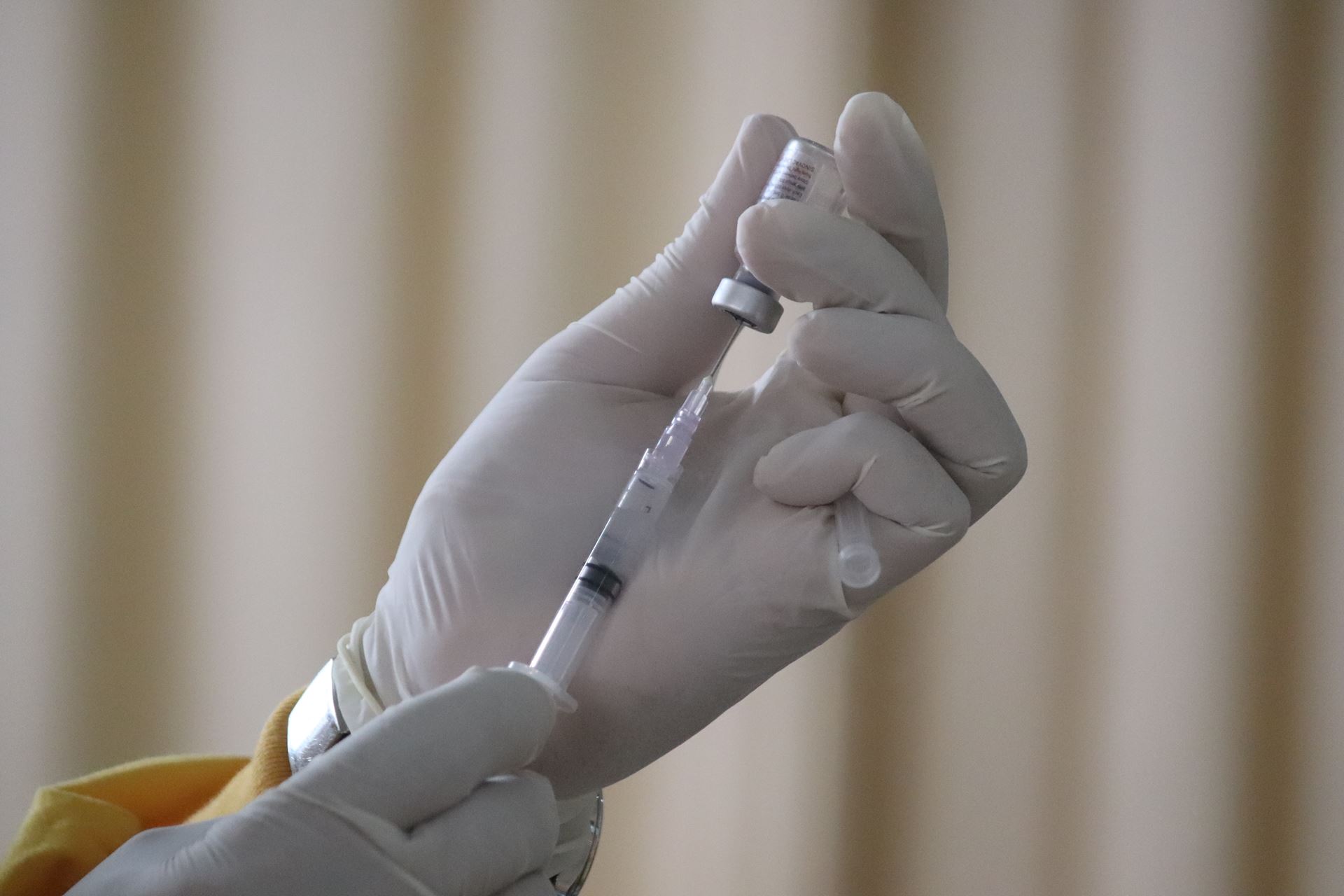 30th Nov
HOW TO BOOK A COVID BOOSTER
We are receiving many calls asking how patients can book their Covid vaccinations or booster dose - there are 3 ways to get this:
Phone 119
search online for 'grab a jab cornwall' to find pop-up clinics and local pharmacies where you can go without making an appointment.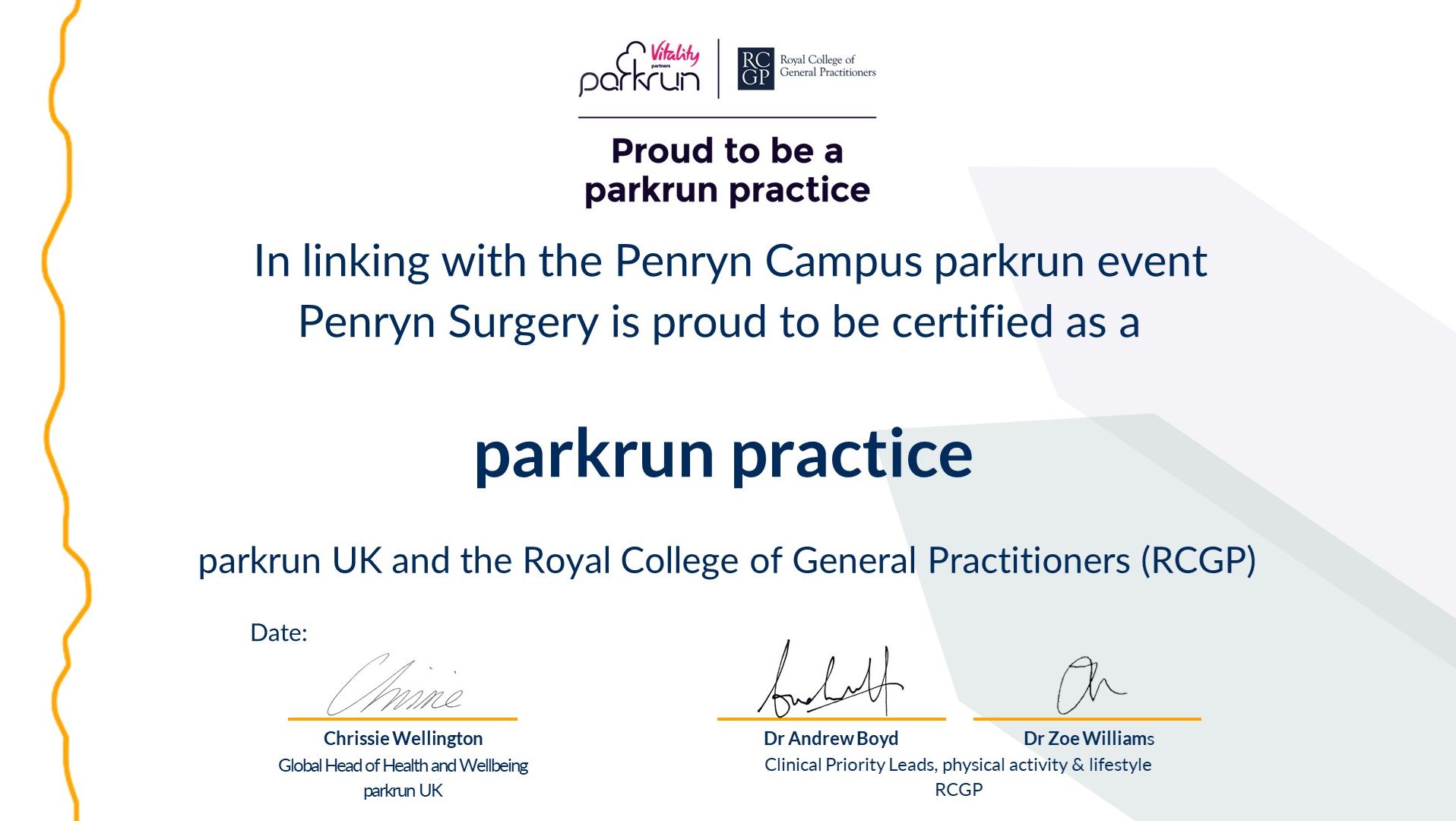 19th Nov
We're a parkrun practice!
As part of our Active Practice Charter, we've joined with the Penryn campus parkrun to encourage our staff teams and our patients to take part in the weekly parkrun event on Saturday mornings.
For more information on the health benefits of parkrun, volunteering or just turning up to support, visit our Parkrun page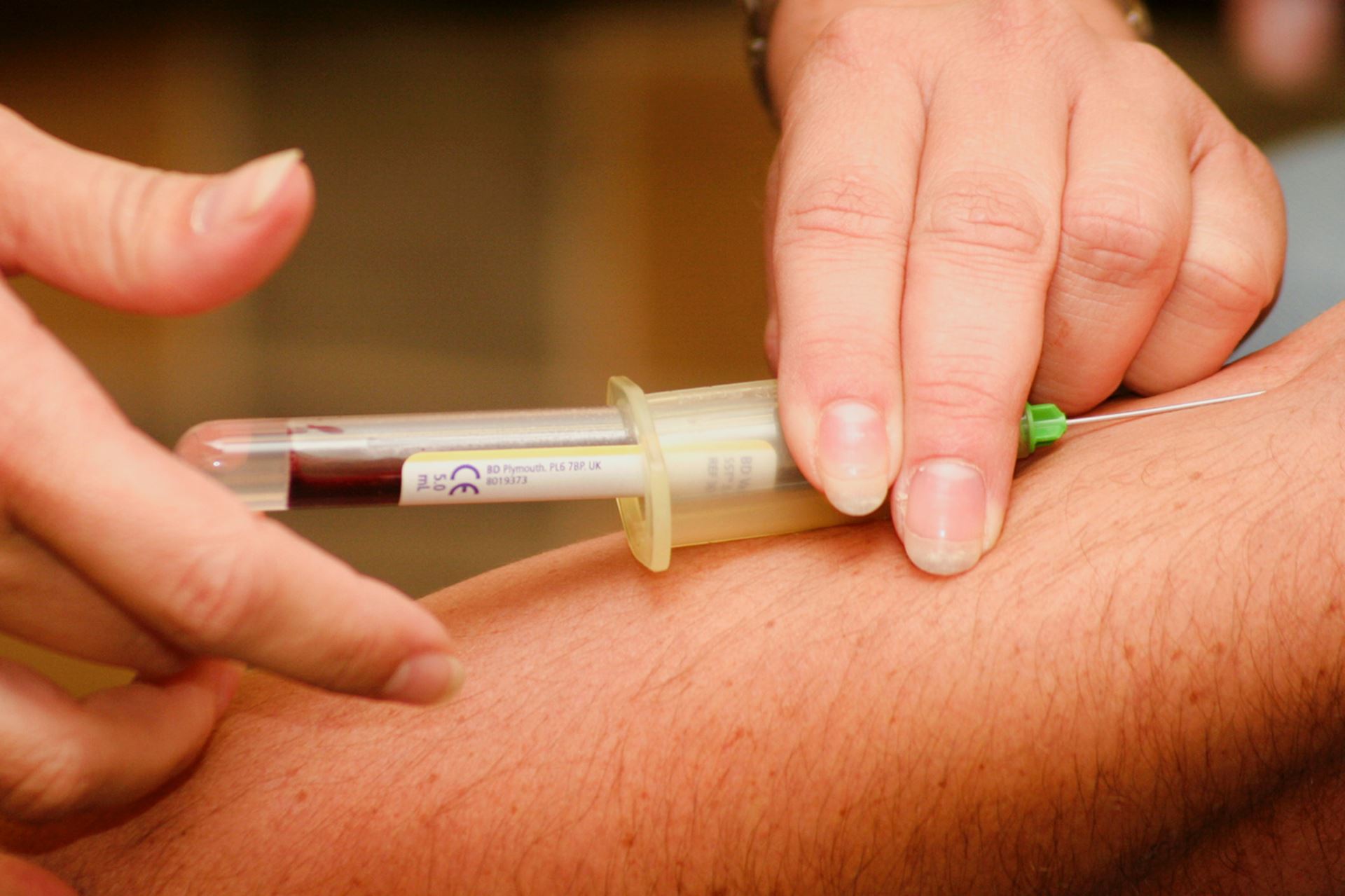 2nd Nov
Blood Tube Shortage Update
The national shortage of blood tubes seems to be easing. We are contacting patients who had their blood tests postponed and will be booking blood tests as normal in our clinics.
24th Sep
Covid Boosters
As part of the Falmouth and Penryn PCN the surgery has signed up to provide covid boosters to eligible patients. In line with national guidance these are offered to patients in Cohorts 1-9 who had their 2nd Covid vaccination at least 6 months ago.
We will invite patients as we did for their 1st and 2nd doses - via a booking text system (provided by AccuRx). Those patients unable to use mobiles will be contacted by the surgery. Once again we ask you not to contact the surgery to book a booster vaccine, we will contact those eligible.
Our Covid booster clinics will run on set weekends, at PENRYN COLLEGE, Kernick Road, Penryn, TR10 8PZ.
This location is due to the sheer volume of appointments, the car parking required and the space for patients to wait afterwards (15 mins after vaccination)
The vaccine provided will be Pfizer - regardless of which vaccine you had for your 1st and 2nd dose. Those eligible for a flu jab will be given this at the same time provided they haven't already had it.
There is also a national booking system for covid boosters which patients may choose to use instead of the service provided by the surgery, or if unable to attend the set weekends - click here to book at a national site.
8th Sep
Flu Vaccine Update
We are about to begin inviting and booking patients for their flu vaccine. We ordered the vaccine last year to secure stock for you and our team really enjoy the preparation, planning and running of the clinics.
Like many practices our NHS supplier, Sequirus, has advised that due to unforeseen road freight challenges, there will be a two week delay to our scheduled delivery.
The vaccinations delayed are for our patients who are 65yrs and over.
The good news is that we can get on with vaccinating our 'At Risk' patients who are under 65yrs and our first flu clinic for adults and children in this group will be on 18th September.
Eligible patients will receive an email (or a letter in the post if we don't hold an email address). Adults will receive the Sanofi vaccine and those under 18years will have the Fluenz nasal spray.
We will be in touch with an update when we are able to get more clarification next week. Please do not phone our receptionists to ask to book or ask queries, unless you have received an invitation - the next month is probably their busiest 4 weeks of the year!
Please keep an eye on our website and Facebook.
Please accept our apologies for this delay but we hope that you understand that along with the blood tube shortage, it is out of our control.
25th Aug
Important changes to routine and non-urgent blood test appointment
All GP practices are affected by the current national shortage of blood tubes and are taking urgent steps alongside our hospitals to prioritise their use for people with the greatest clinical need. This includes testing for serious conditions such as cancer.
We are following national guidance which has been issued in response to the shortage.
As a result, we may need to cancel and delay a number of patient appointments for blood tests deemed routine or non-urgent. If you have a routine blood test appointment the reception team at the surgery will be in touch directly if they need to cancel your appointment, this will be by phone or by text message.
Please be assured that appointments will be rescheduled once the situation has improved, and in line with national guidance. There are a few things you can do if you are affected by this change:
Keep checking our website for regular updates – we will be sharing the latest patient information here as soon as we receive it.
Check your phone for messages from us – we will also be using our patient text service to keep people informed.
Please don't call or contact us with questions about routine blood tests – we are experiencing exceptional levels of demand at the moment, and your cooperation will help us to reach those without smartphone or internet access with this critical information.
The changes are likely to be in place for at least four weeks. We will keep all our patients regularly updated as the national situation changes. We fully understand the frustration this is likely to cause, and apologise for the inconvenience.
25th Aug
Covid Vaccinations for 16 and 17 year olds, and specific groups of 12 - 15 year olds.
Patients aged 16 and 17 are unable at present to book their covid vaccine online. However they can present to one of the mass vaccination sites (Stithians or Wadebridge showgrounds) between 3pm-6pm 7 days a week as a walk-in to recieve their 1st dose. There are in addition pop-up clinics in varying locations around the county - publicised on our facebook feed (visible on the homepage of our website for those without facebook access).
Patients aged 12-15 with specific underlying health conditions are eligible for vaccination, we have contacted the small number of patients meeting the national criteria to invite them for vacccination.
Patients aged 12-15 who live with an immunocompromised individual are also eligible for vaccination. We have contacted the immunocompromised individual to ask them to let us know of any household contacts aged 12-15 wishing to be vaccinated. This follows a similar exercise in April, when household contacts aged 16 + were invited via the same route.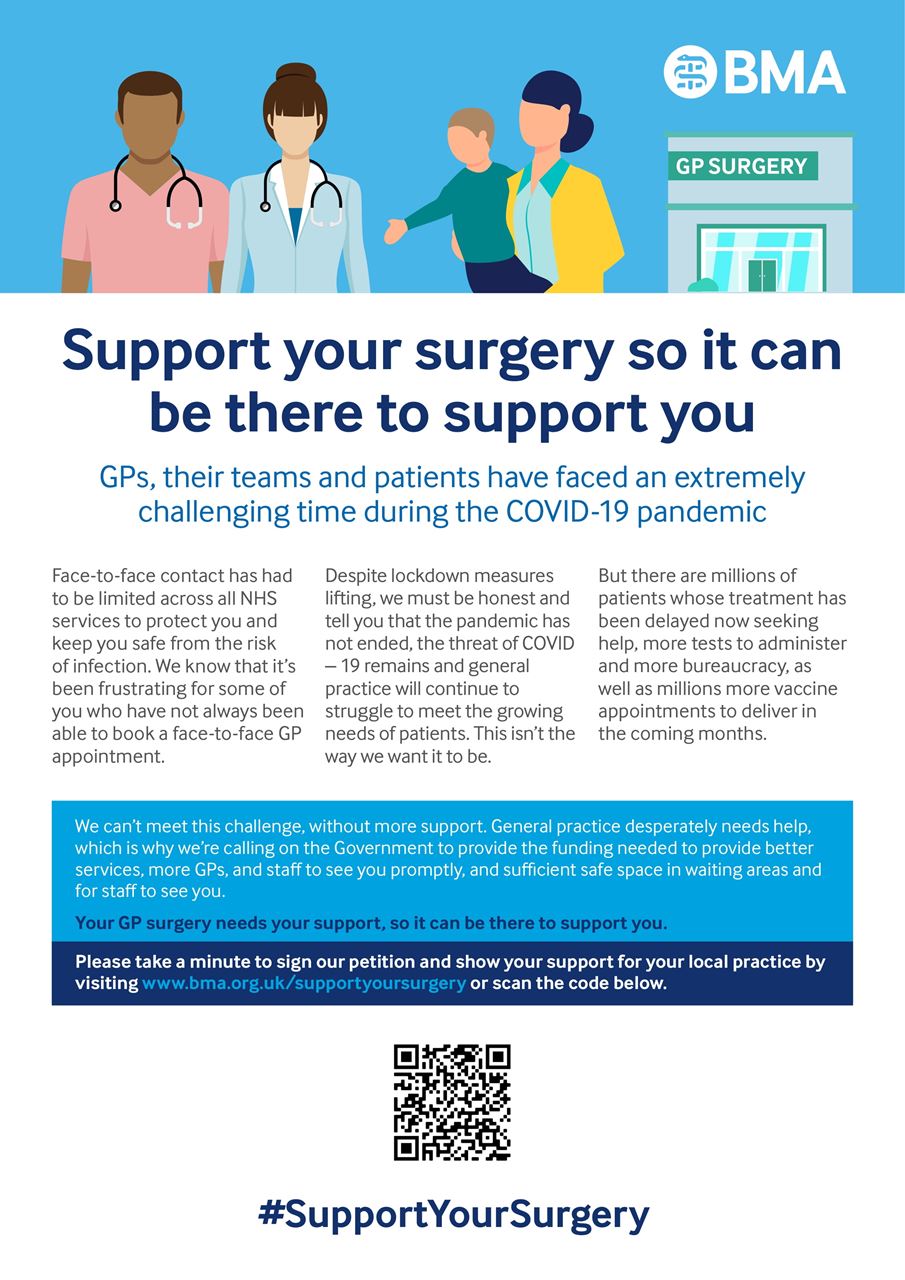 24th Aug
#SupportYourSurgery
Support your surgery so it can be there to support you

GPs, their teams and patients have faced an extremely challenging time during the COVID-19 pandemic
Face-to-face contact has had to be limited across all NHS services to protect you and keep you safe from the risk of infection. We know that it's been frustrating for some of you who have not always been able to book a face-to-face GP appointment.
Despite lockdown measures lifting, we must be honest and tell you that the pandemic has not ended, the threat of COVID–19 remains and general practice will continue to struggle to meet the growing needs of patients.
This isn't the way we want it to be.
But there are millions of patients whose treatment has been delayed now seeking help, more tests to administer and more bureaucracy, as well as millions more vaccine appointments to deliver in
the coming months.

We can't meet this challenge, without more support. General practice desperately needs help, which is why we're calling on the Government to provide the funding needed to provide better services, more GPs, and staff to see you promptly, and sufficient safe space in waiting areas and for staff to see you.

Your GP surgery needs your support, so it can be there to support you.

Please take a minute to sign our petition and show your support for your local practice by visiting www.bma.org.uk/supportyoursurgery


13th Aug
Flu Season 2021
We are in the process of organising our flu clinics which will begin in the last week of September.
We are awaiting confirmation on COVID-19 boosters to go alongside these for certain cohorts and will keep you updated as and when the guidance has been cascaded down to us.
You may use Airmid/SystmOnline or for those that are not registered for online services there is a form on the page you can complete.
We will be inviting patients by text message or email wherever possible so please make sure we have your up to date information with consent to contact you via this route.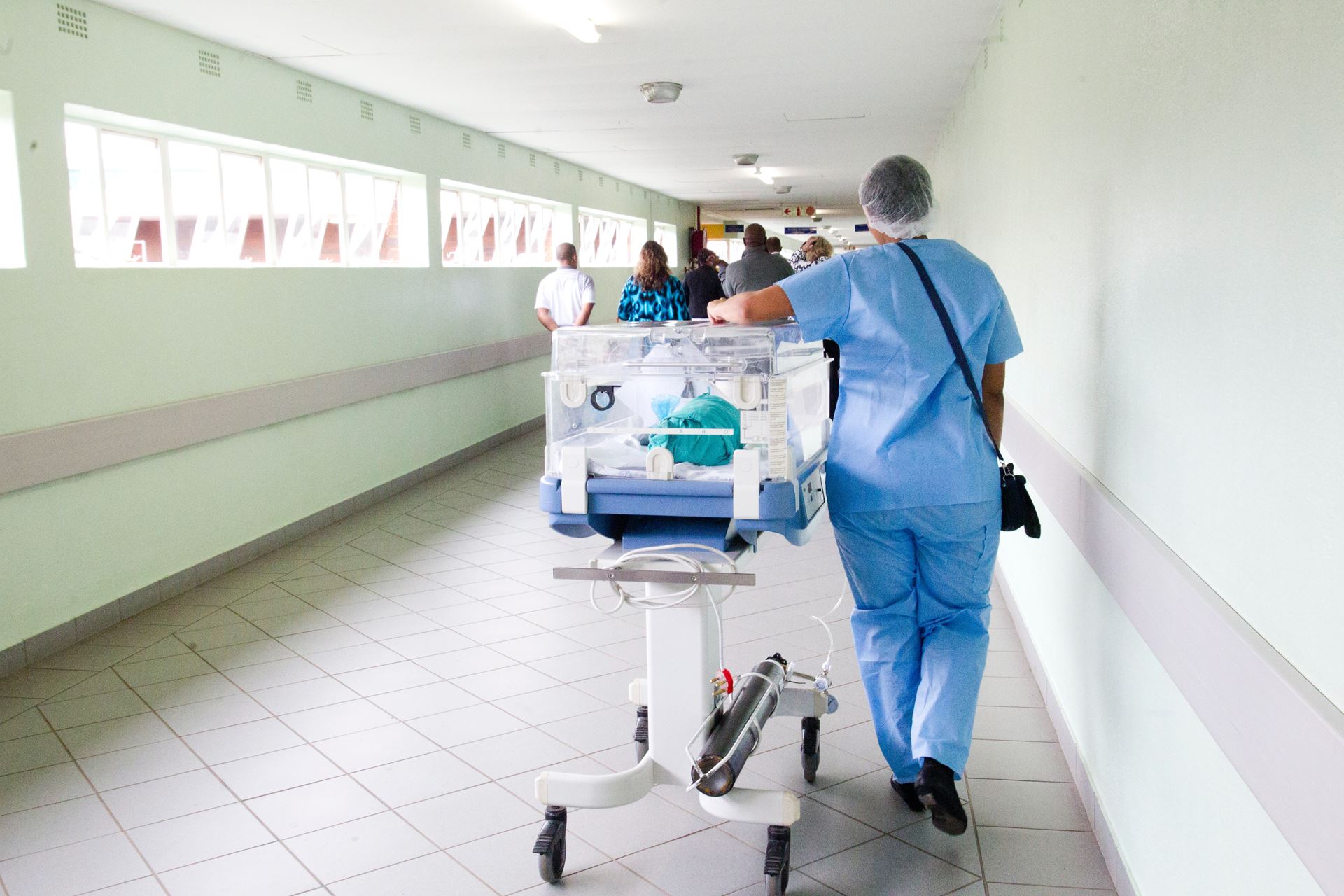 21st Jul
Urgent Communication from NHS Kernow
All our health services are busy right now, especially our ambulance service and the emergency department team at Truro hospital.
You can play your part in supporting us to care for people with serious and life-threatening illnesses.
Did you know you know you can get help and advice by calling 111 or go online at 111.nhs.uk? You may not need to go and wait in our busy emergency department and could be directed to a minor injury unit which will be quicker and closer to home.
Only dial 999 for an ambulance in a genuine, life-threatening emergency, for example:
Chest pain / breathing difficulties / heart attack
Stroke
Severe bleeding
Severe allergic reactions
Severe burns or scalds
Serious head injuries
Major trauma such as a road traffic accident or a fall from height
If you have called for an ambulance, please do not ring again asking for a time of arrival. Only call again if:
The patient's condition worsens
You no longer need our help
The call handlers must prioritise speaking to the most seriously injured and unwell patients.
If you don't think it's a serious or life-threatening emergency:
Call your own GP. Even if you are in Cornwall on holiday, you could get a phone or video consultation with your doctor at home.
Go online at 111.nhs.uk or call 111 to get expert advice and be signposted to where you can get the best and nearest care for your needs.
Ask a pharmacist for advice – they're experts in treating minor health issues like colds, urinary infections, stomach upsets, aches and pains.
For further information please visit NHS Kernow CCG at https://www.kernowccg.nhs.uk/get-info/choose-well/
16th Jul
The Surgery Thanks Dr Boyd
Dr Boyd has decided to leave the surgery to pursue her interests elsewhere. Dr Boyd will remain in the area continuing her important role as lead of the Falmouth and Penryn PCN. She has promised us she will return to help with locum shifts! The surgery staff will miss working alongside her and thank her for her service to Penryn Surgery and it's patients.
Patients registered with Dr Boyd will temporarily be under the care of one of the other GPs at the surgery (But as ever are free to consult whichever GP they wish) until August when some new faces will join the surgery!
12th Jul
General Practice Data for Planning and Research (GPDPR)
21st Jun
Flu and Covid Vaccinations
If you are 18 or older and have not updated your mobile number with your GP practice you might not receive your message to book your Covid jab.
We have found several records of those aged 18-25 contain a number belonging to their parent or guardian. Please update your contact details via the NHS App, Airmid or on our Reception Enquiries page here
We are looking ahead to flu season and planning how we are going to invite all our patients aged 50 and over. Again, please ensure we have your up to date mobile number and email address as we will be sending you a link to book your own appointment in autumn. Patients without a mobile or email will be written to or telephoned but we are trying to reduce the number of calls patients have to make to reception. More details on this to follow.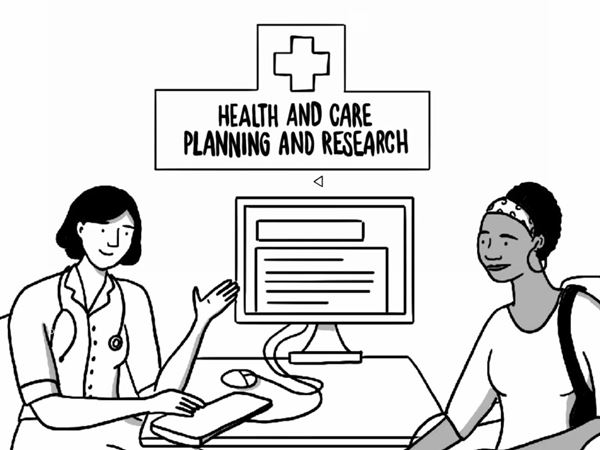 2nd Jun
General Practice Data for Planning and Research (GPDPR)
An important update about the sharing of your medical information has been announced by NHS Digital called GPDPR (replacing GPES). This has been developed in consultation with the BMA and RCGP over the past few years and recently a Data Provision Notice has been issued to GP surgeries meaning GP surgeries have a legal obligation to comply with this data sharing exercise.
However there has been criticism about the lack of information provided to the public and a very short timescale for patients to fully understand GPDPR. It is important that you are aware what sort of data is shared, why it is shared, and importantly how you can opt out of sharing your data should you wish to.
There is a very limited timeframe for registering your decision to opt out of data sharing (23rd June 2021) before the GPDPR comes into action on 1st July 2021. It will be presumed you are happy for your data to be shared unless you specifically opt out.
To find out more please read the following privacy notice about GPDPR, this includes information about opting out.
To opt out please complete a Type 1 Opt-out form and return it to the practice
14th Apr
Household contacts of Immunosuppressed Patients
The JCVI have advised that household contacts of patients who are classed as immunosuppressed are eligible for covid vaccination. We have identified these patients according to the JCVI criteria and will be notifying them that their household members aged over 16 are eligible for vaccination.
A text was sent to these patients 14th April. Due to the restrictions around the AstraZenenca vaccine and age, we have asked that initially household members aged 16-29, who are Penryn Surgery patients, contact the surgery to be booked for a Pfizer vaccine this weekend 17th April. Household members aged 30+ will shortly be able to book their vaccines too, we will be in touch about this.
UPDATE 15/4/21: All household members (Penryn Surgery Patients) aged over 16 can now contact the surgery to book - this includes those over 30.
Please note when calling the surgery, reception will ask for the name of the immunosuppressed individual, as that individuals notes will be flagged to state their household members are eligible. Please only contact the surgery if we have asked you to do so, via text, email or letter.
8th Apr
Risks regarding the AZ Oxford Covid Vaccine
There has been recent publicity around the risks of the Oxford AstraZenica Covid vaccine. The following document has been produced by PHE to help inform the public about the risks of the vaccine. It can be found here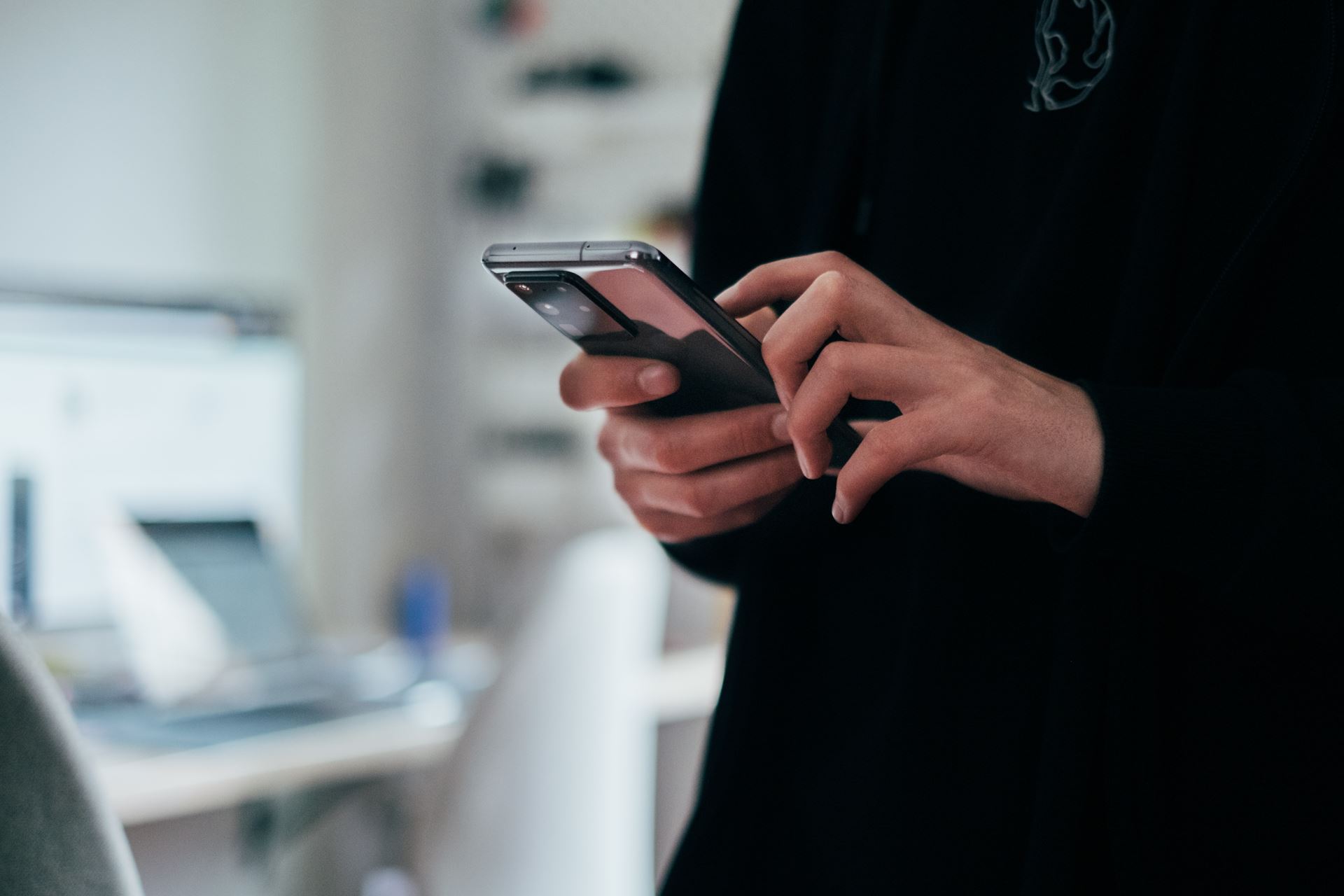 23rd Mar
COVID VACCINE BOOKING TEXT
We are using a secure text message based booking system (AccuBook from AccuRx) for covid vaccines for those with mobile phones. If you receive this text please do not ignore it, it is not a scam - please follow the instructions to either book your vaccination, or decline it should you wish. If you are booked at the showground you can use the link to inform us you are booked elsewhere.
If you are unable to use the link on your phone, you can copy it into an internet browser instead and book on your computer/laptop/tablet.
You'll receive a text with a link that looks something like:
accurx.thirdparty.nhs.uk/r/uniquecode
This link will allow you to book your vaccination appointment at one of two sites, depending on vaccine supply. Either Penryn Surgery, or Falmouth Health Centre.
If you don't have a smartphone or are having trouble using your link on your phone, you can visit this page:
Here you can type in the unique code in the box and it will take you to your link.
For those patients without mobiles, please don't worry we will still be ringing you directly to book your vaccinations.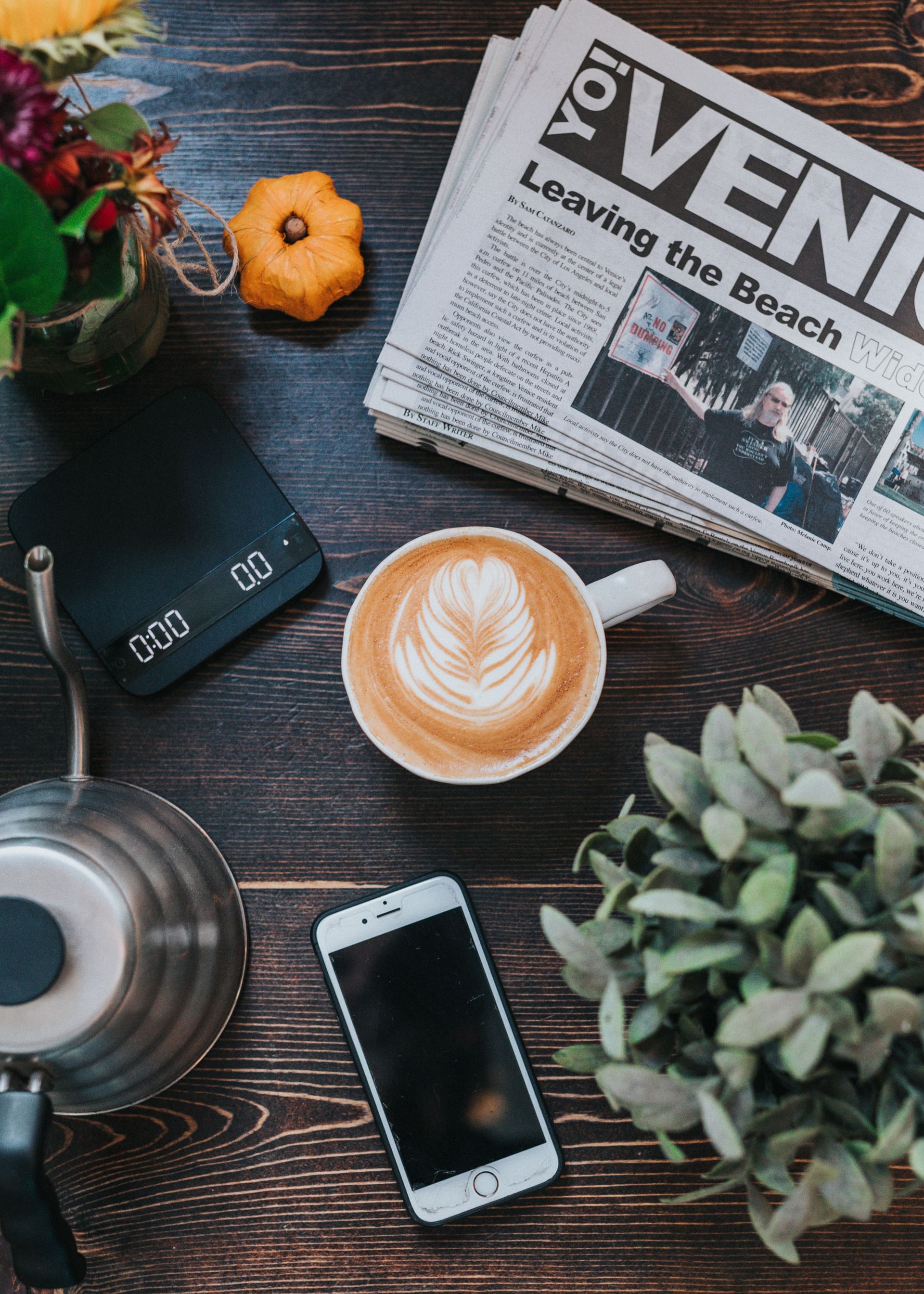 19th Jan
Coronvirus Update 16th Jan 2021
So far…
Around 1000 patients have received their first vaccination, these are either care home residents, patients over 80 years old or healthcare staff.
What's Next…
We are dependent on vaccine supply, but are hopeful we should be able to have invited all patients aged over 80 to have had their first vaccination by 24th January. We will then move on to inviting patients aged over 75. There may be some older patients who were unable to have their first vaccine when invited, but don't worry, no one will be 'left behind' and we will invite you again.
What Do You Need to Do To Get A Vaccine?
Nothing! Please wait to be invited. We need to be able to provide care to those patients with serious heath con-ditions, or those with symptoms of cancer. Calling the surgery to ask about the vaccine, or trying to book one is preventing other patients accessing healthcare. Ensuring your contact details are correct if they have recently changed would be sensible—you can do this on the 'Online Services' section of our website.
What Else Can You Do?
Please think carefully about making a GP appointment for more routine problems. The more staff resource we can allocate to vaccinating patients, the quicker you will get your vaccine. We would still encourage patients with urgent heath problems to seek GP care, and we will still be there for you if you need us. However for more routine issues and minor problems that could safely wait a bit longer, please consider either delaying a request for a GP appointment, or try some self-management by using the 111Online service or NHS.uk
What Else Are We Doing?
We are working as hard as we can to try and juggle our daily work with the demands of vaccinating thousands of patients. Staff are working extra hours, evenings and weekends to run vaccination clinics, often with very short notice. During this period it may be necessary to reduce or cancel more routine GP work, in line with national guidance, such as annual health checks, ear syringing and similar services. We appreciate this is inconvenient, but everyone should agree that vaccinating patients and getting us out of this pandemic needs to be our top priority.
What About Hospital Appointments?
These may also be delayed. Please don't contact the surgery to ask about this if so. You could try speaking to the Consultants secretary if you are already under their care. If you are waiting for treatment and feel a delay is worsening your condition you can phone the Elective Care hotline on 0800 0357777 who can advise you further.
Please…
 Be patient
 Wait to be invited for your vaccine
 Think carefully about making routine GP appointments for more routine or minor problems
 Use other resources for more minor health issues e.g. 111Online, the NHS website, or speaking to a pharmacist.
Thank you for supporting us during these challenging times
16th Dec 2020
Covid Vaccinations
We will be starting our Covid vaccination programme for patients over 80 years old in the next 2 weeks.
The clinics are likely to be held at a local hub. This might be our practice or you may have to travel to a nearby surgery or vaccination centre.
The new vaccines are completely different to the flu vaccine which are delivered in their own syringes and keep refrigerated for several months. We can keep them and use them, either in a flu clinic or opportunistically if we see you here for something else. Our nurses can run those clinics swiftly as I'm sure many of you have experienced and we can vaccinate over 800 people in one day. Patients can leave the practice immediately – in and out!
The Covid vaccine is completely different; it has to be stored frozen in special dry ice at
minus 70°C. GP practices do not have those special freezers so the vaccine will be delivered whilst defrosting for use. It can be stored in a standard vaccine fridge for a few days before expiring.
They don't come in their own pre-filled syringes, the vaccinating clinician will have to carefully draw them up from the main vial, and mix for each individual patient. This will take far longer as it requires careful checking before the vaccine can be administered safely.
Once the patient has received the jab they must wait for 15 minutes to ensure no serious reaction. You can see that these clinics will take far longer than a quick flu appointment as social distancing will need to be observed while patients wait post-vaccine.
We will update you as soon as we have more information on the roll-out. Please do not call reception as they have no more information and they are already working to their maximum capacity with the normal winter pressures on our services.
---