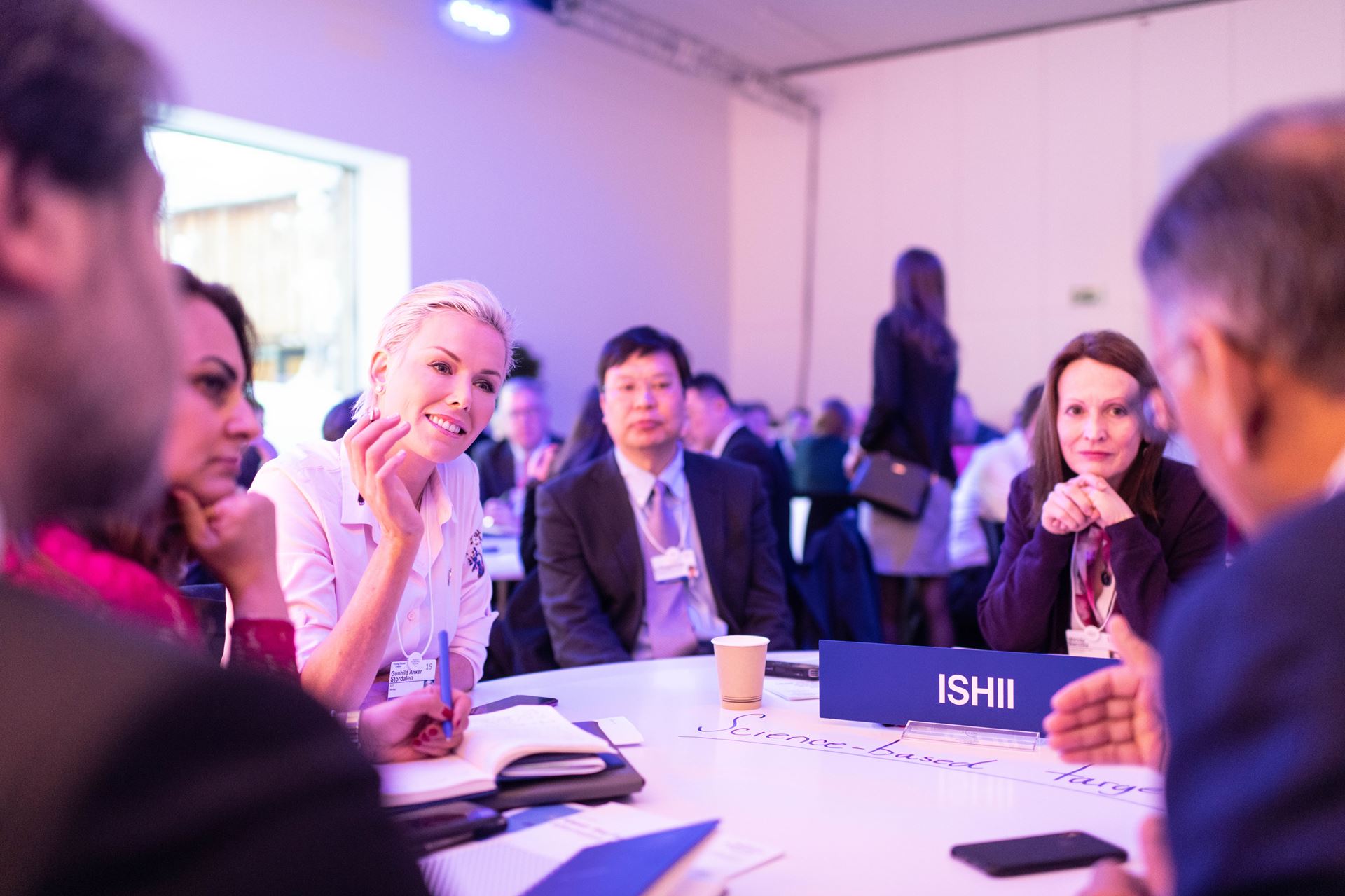 22nd Apr
Penryn Dispensary Changes to Opening Hours
Penryn Surgery dispensary will be closed between 1pm-3pm on the first Wednesday of each month, beginning on May 4th.
This brings the dispensary hours in-line with the rest of the practice which closes to undertake staff training and the monthly Practice meeting during that time. The doors to the surgery will be closed during training sessions.
During this time if you need a doctor in an emergency, please dial 999 or if you need urgent advice please dial 111 otherwise ring the surgery when we re-open at 3 pm.
Hendra's pharmacy at Penryn Surgery remains open.
The training dates scheduled for 2022 are as follows:
Wednesday May 4th
Wednesday June 1st
Wednesday July 6th
Wednesday August 3rd
Wednesday September 7th
Wednesday October 5th
Wednesday November 2nd
Wednesday December 7th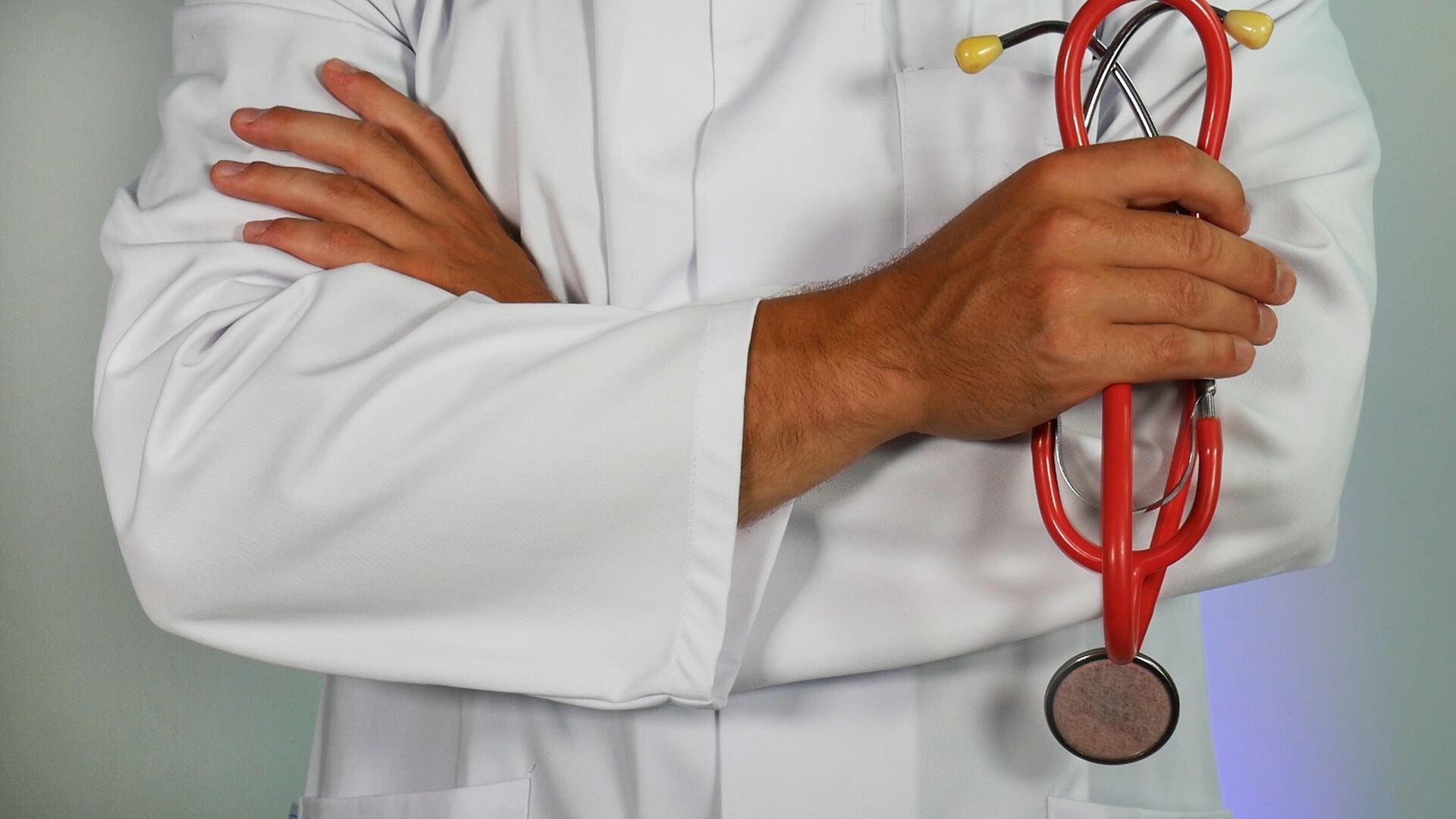 28th Feb
ENG1 Medicals
Dr Jackson no longer offers ENG1 seafarer medicals for the UK Maritime and Coastguard Agency. His name will shortly be removed from the MCA website list of approved doctors.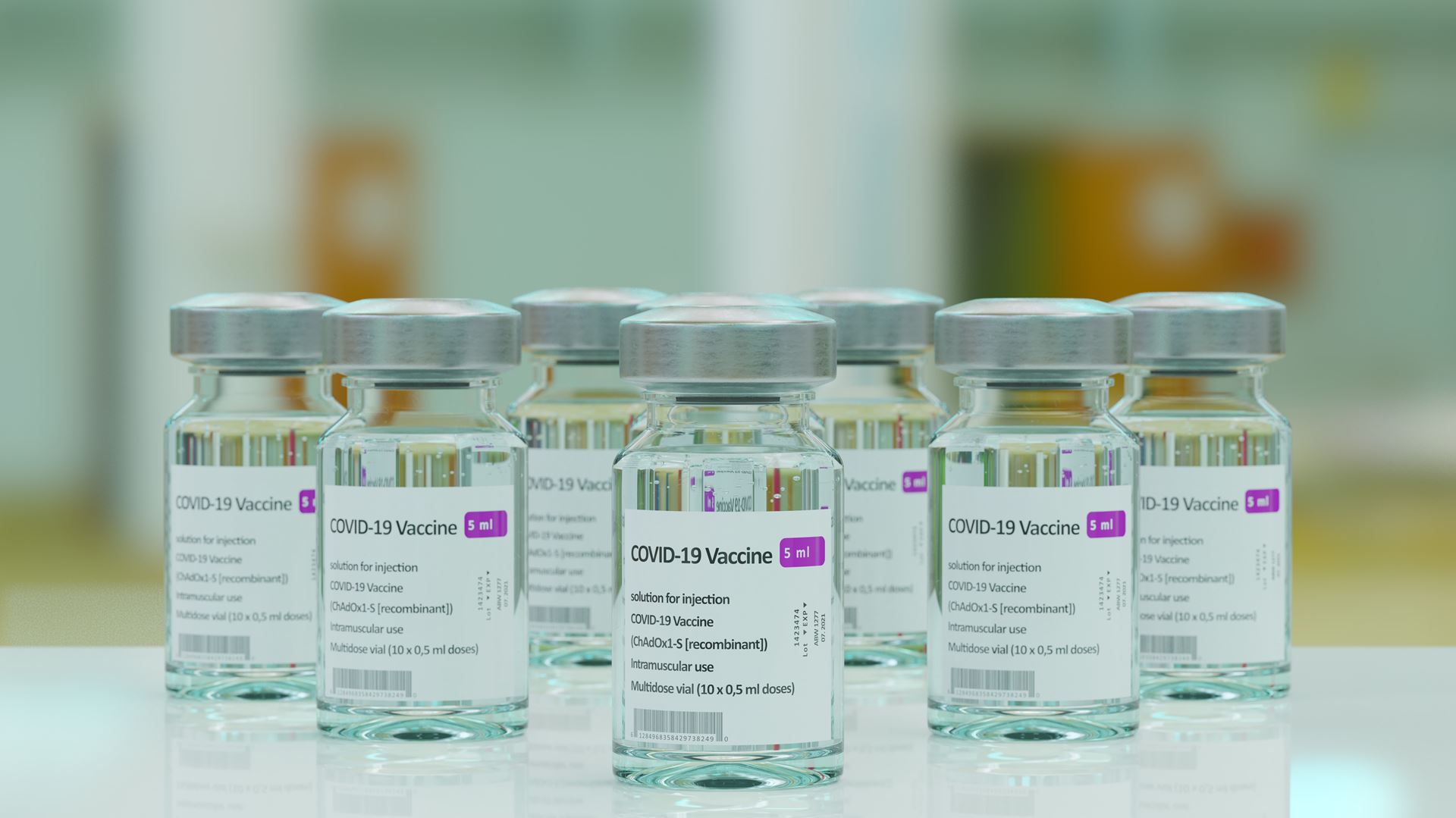 28th Jan
The Covid-19 Vaccine Data Resolution service (Issues with your NHS APP?)
The NHS Vaccine Data Resolution service – (VDRS) can currently assist with missing or incorrect covid vaccination records for people registered with a GP practice in England and vaccinated in England, Scotland or Wales.
It cannot currently help
Cases where the person's name or address is recorded incorrectly.
Vaccinations given outside of England, Scotland or Wales
Cases of non-MHRA-approved vaccines (the service cannot help with vaccines other than Oxford/AstraZeneca (Vaxzevria), Pfizer (Comirnaty), Moderna (Spikevax), and Janssen)
People who cannot evidence when and where they received their vaccination(s)
Vaccine trial participants.
The Vaccine Data Resolution service can be contacted by calling 119, selecting option 1 ('England') and then option 4 ('To report an issue with your vaccination record').
The call agents will take some details from you and make an electronic referral into the VDRS service.
The VDRS team will aim to contact you within 21 days. The number they will call you from is 01869 817119. They will make three attempts to contact you (this is not a number you can call into).
If they are unsuccessful in contacting you, you will need to call 119 and make a new referral. Your previous call will be closed after the three attempts to contact you.
Information about other covid vaccine data issues
My vaccination record is correct but I still can't access my NHS COVID Pass. What should I do?
If your vaccination record is correct but you still cannot access your NHS COVID Pass, please call 119 and choose the NHS COVID PASS option to access support.
I am having problems with accessing the NHS App. What should I do?
If you are having a problem specifically with the NHS App, as opposed to a vaccination data record problem, please contact the NHS App team at www.nhs.uk/contact-us/nhs-app-contact-us.
HAD YOUR VACCINES OVERSEAS? follow this link to update your UK records and organise your next vaccine
https://www.nhs.uk/conditions/coronavirus-covid-19/coronavirus-vaccination/tell-nhs-about-coronavirus-vaccinations-abroad/
This service enables you to book an appointment to show evidence for any coronavirus (COVID-19) vaccinations you've had outside of England. This is so the NHS can securely update your vaccination record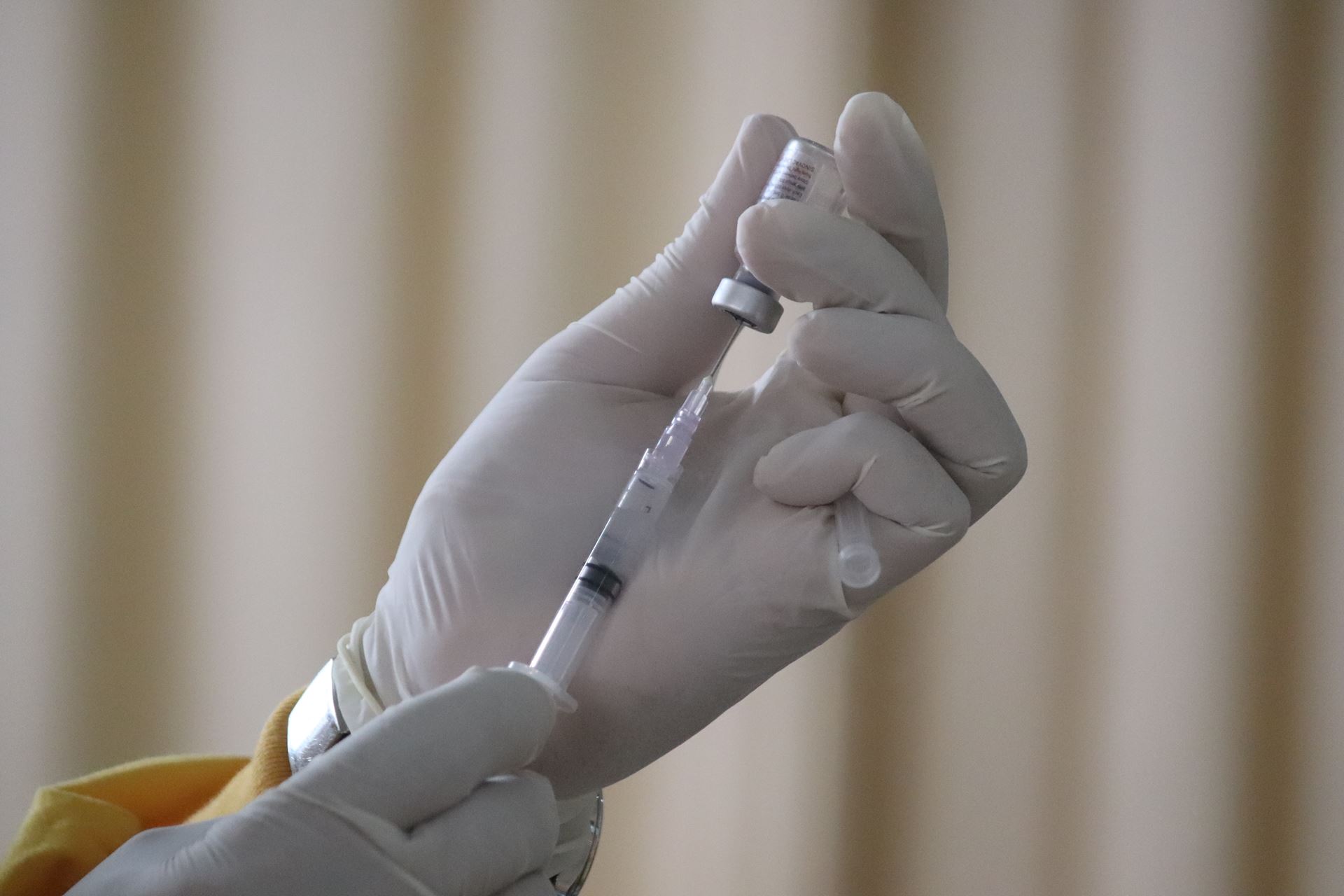 30th Nov 2021
HOW TO BOOK A COVID BOOSTER
We are receiving many calls asking how patients can book their Covid vaccinations or booster dose - there are 3 ways to get this:
Phone 119
search online for 'grab a jab cornwall' to find pop-up clinics and local pharmacies where you can go without making an appointment.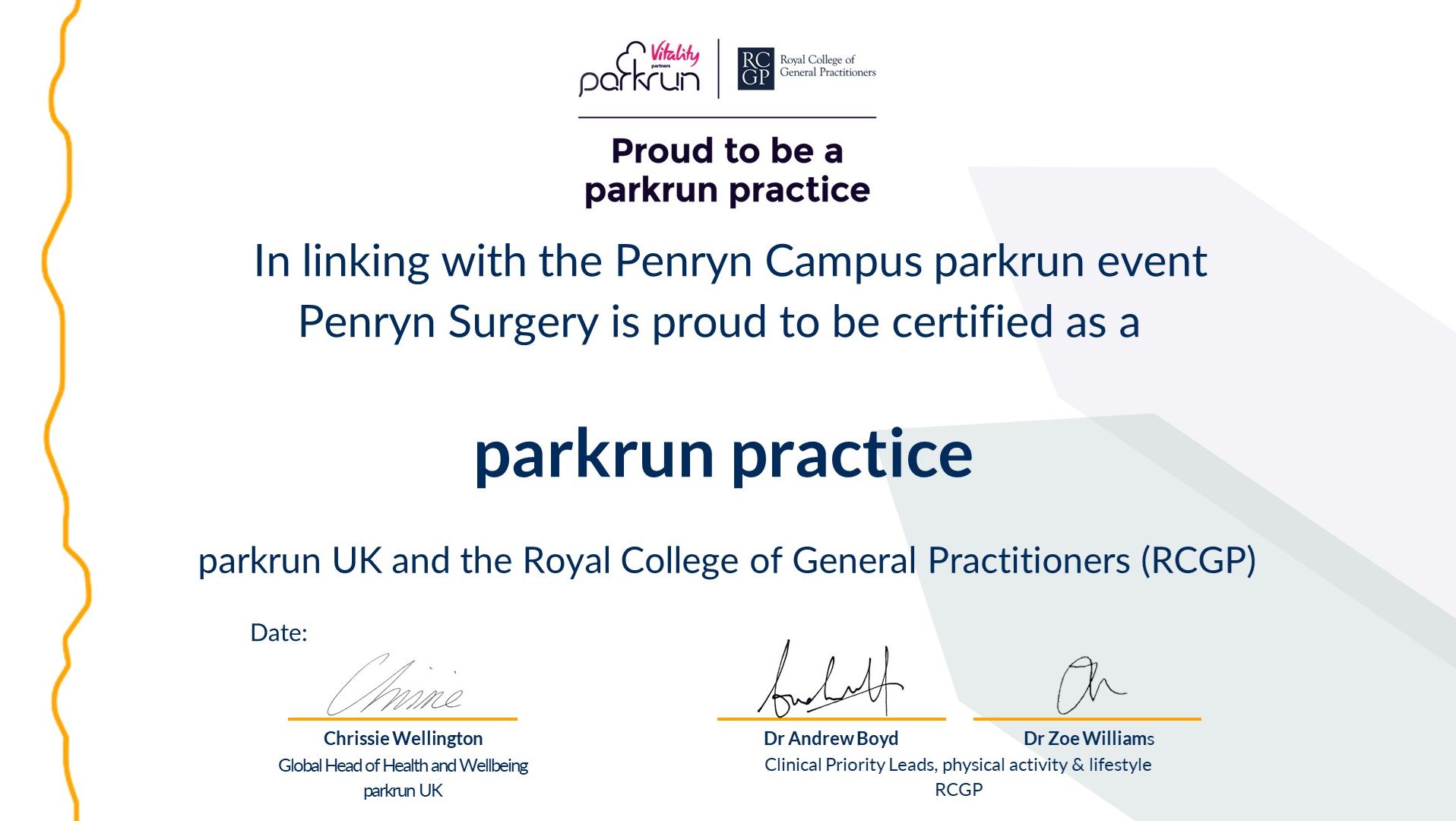 19th Nov 2021
We're a parkrun practice!
As part of our Active Practice Charter, we've joined with the Penryn campus parkrun to encourage our staff teams and our patients to take part in the weekly parkrun event on Saturday mornings.
For more information on the health benefits of parkrun, volunteering or just turning up to support, visit our Parkrun page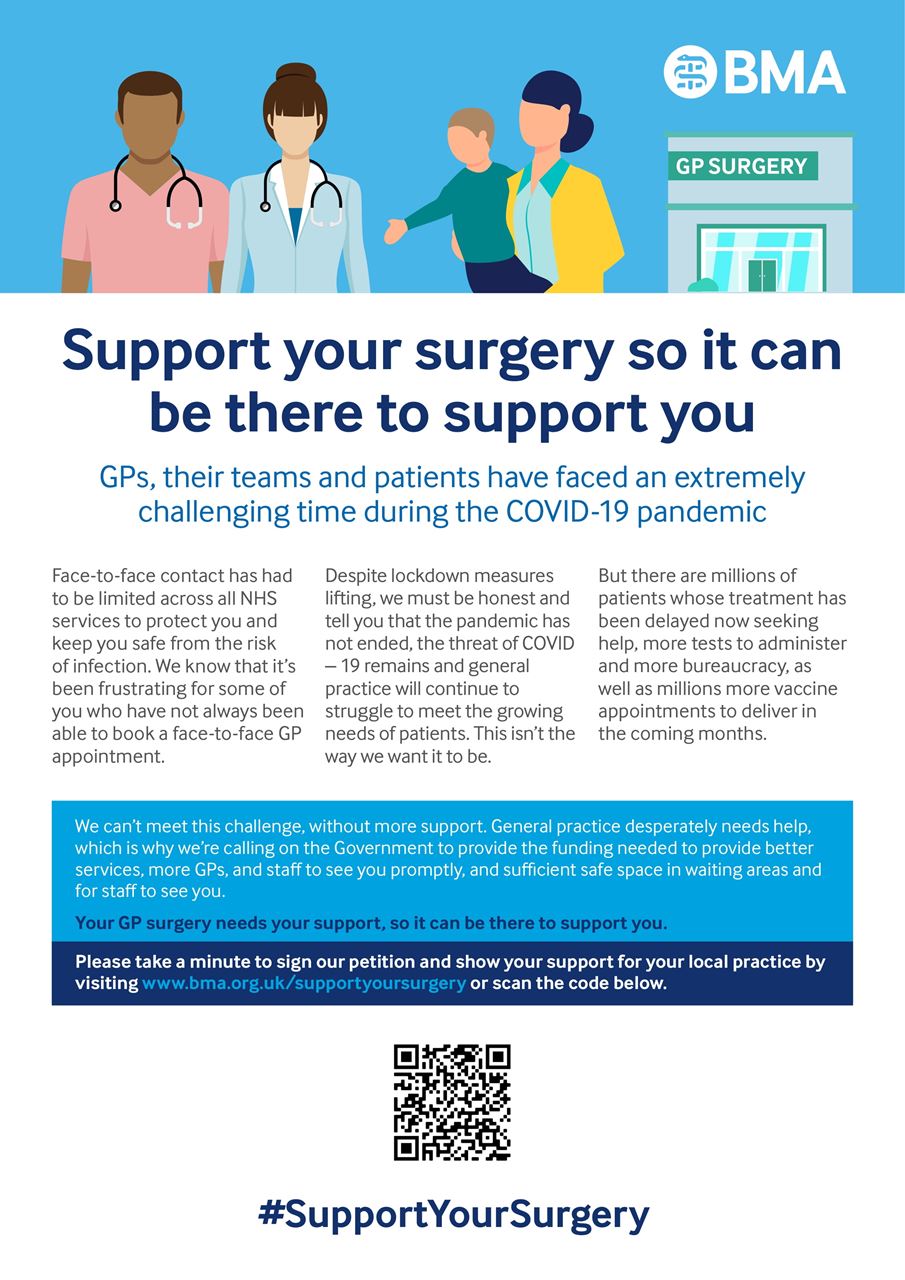 24th Aug 2021
#SupportYourSurgery
Support your surgery so it can be there to support you

GPs, their teams and patients have faced an extremely challenging time during the COVID-19 pandemic
Face-to-face contact has had to be limited across all NHS services to protect you and keep you safe from the risk of infection. We know that it's been frustrating for some of you who have not always been able to book a face-to-face GP appointment.
Despite lockdown measures lifting, we must be honest and tell you that the pandemic has not ended, the threat of COVID–19 remains and general practice will continue to struggle to meet the growing needs of patients.
This isn't the way we want it to be.
But there are millions of patients whose treatment has been delayed now seeking help, more tests to administer and more bureaucracy, as well as millions more vaccine appointments to deliver in
the coming months.

We can't meet this challenge, without more support. General practice desperately needs help, which is why we're calling on the Government to provide the funding needed to provide better services, more GPs, and staff to see you promptly, and sufficient safe space in waiting areas and for staff to see you.

Your GP surgery needs your support, so it can be there to support you.

Please take a minute to sign our petition and show your support for your local practice by visiting www.bma.org.uk/supportyoursurgery


---